Vardaman swept by North; splits with TCPS
Vardaman soccer teams lost a pair of region games to North Pontotoc last Thursday night.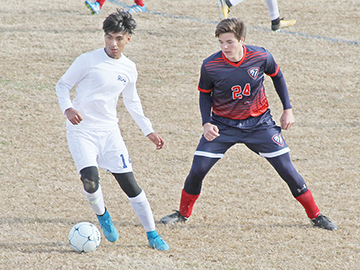 Both the Rams and Lady Rams lost 3-0.
Earlier in the week the Lady Rams defeated Coahoma for the third time this season. This time by a 12-0 score.
Maria Espiricueta scored three goals. Claudia Espiricueta had two goals. Alyssa Bright, Marisol Lopez, Alaina Edington, Karen Solis, Ashly Gonzalez, Bridgette Hernandez and Arasely Gonzalez each scored one.
Saturday, Vardaman split region games with TCPS. The Lady Rams lost 5-0 to fall to 0-3 in region play.
The Rams won 5-1 to improve to 2-1 in the region. Scoring for VHS were Miguel Vazquez twice and Ismael Rios, Jose Guerero and Estevan Soto each one goal.
Both teams are off until Jan. 4 when they travel to South Pontotoc for a region game.