Vardaman soccer opens season with good showing in Philly
Vardaman high school soccer fell in its regular season opener after a strong showing at a preseason jamboree in Philadelphia.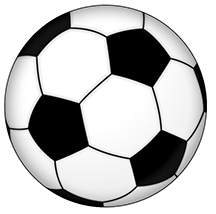 The Rams defeated Philadelphia and Neshoba Central both 1-0 in the jamboree with Miguel Vazquez and Leo Lopez scoring the two goals.
The Rams opened the regular season last week at Pontotoc where they were beaten 3-2. Vazquez and Estevan Soto accounted for the two goals for Vardaman.
The Lady Rams opened their first season with a scoreless tie against Neshoba Central and a 3-0 loss to Philadelphia in the jamboree.
They suffered a 12-0 defeat at Pontotoc last week.
The Lady Rams are scheduled to host Coahoma at the Sportsplex in Vardaman next Monday. Both teams are scheduled to play two games this Saturday in the Oxford Tournament.