Vardaman soccer defeats Choctaw Central; advances in playoffs
Vardaman Rams' soccer advanced to the North Half semifinals with a 5-2 win at Choctaw Central Monday night.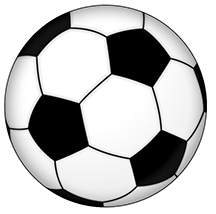 The Rams, 10-3 overall and winners of seven straight, will likely host St. Joseph of Madison, the number one ranked team in Class 1A/2A/3A, this Saturday. Game time and day could still be changed.
"Whenever we do play we hope everyone will come out and support us as we look to advance in the playoffs against a very good team," Coach Josh Warren said.
Ismael Rios led the Rams past the Warriors of Choctaw Central with four goals – two coming on penalty kicks. Rios has now scored 27 goals on the season – third most in Class 1A/2A/3A. He ranks second in the class in goals per game.
Juan Medrano accounted for the other Ram goal.
"It was a great job by our forwards applying pressure on the Choctaw Central defense, but it was our backs (Jose Guerrero, Vicente Gonzalez, Bryan Gonzalez, Junior Rios and goalkeeper Eric Solis) that were key to the win," Coach Joel McNeece said. "They slowed a very fast Choctaw Central attack allowing us to create scoring chances from midfield and Ismael and Juan took advantage."