Vardaman Lady Rams attend MCC Camp
Seven Vardaman Lady Ram soccer players participated in the college ID camp at Meridian Community College last Saturday.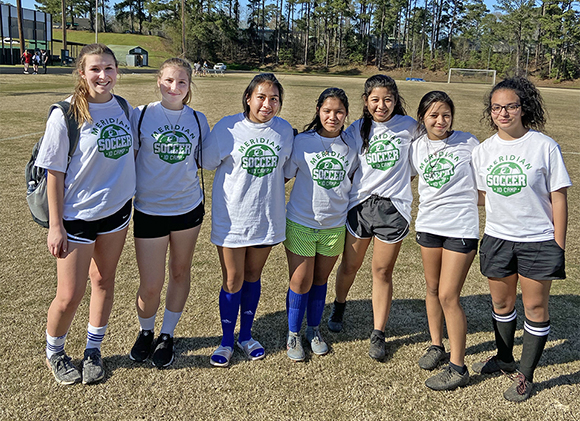 The all-day camp put the players through individual and team exercises in addition to educating them on college expectations. Pictured, from left, are Alaina Edington, Alyssa Bright, Arasely Gonzalez, Dana Gonzalez, Lesly Hernandez, Bridgette Hernandez and Veronica Maldonado.