Rams win in Grenada Tournament; Lady Rams drop two
The Vardaman Rams won the Grenada Soccer Tournament last Saturday sweeping the host, 2-1, and Winona, 5-0.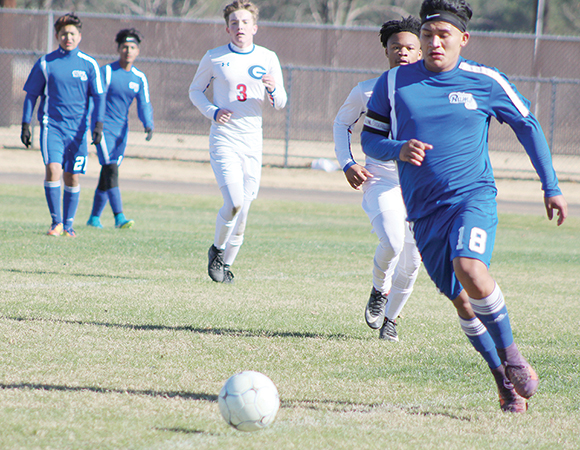 Ismael Rios, pictured, scored four goals on the day for the Rams. Miguel Vazquez, pictured in the background above along with Estevan Soto, scored two for Vardaman.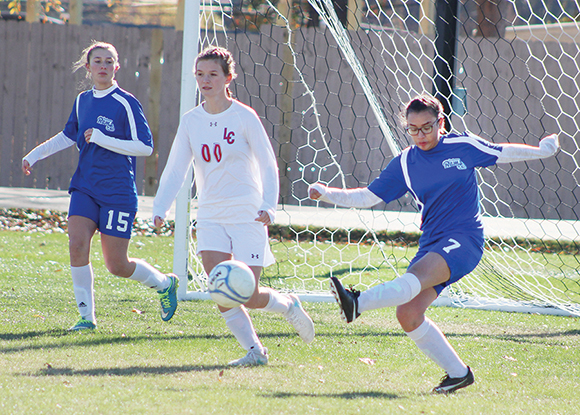 The Lady Rams lost both of their matchups falling 10-0 to Grenada and 3-2 to Winona. Maria Espiricueta and Karen Solis accounted for the two Vardaman goals. Pictured below is Marisol Lopez (7) clearing the ball against Grenada. Also pictured is Alaina Edington at left. Photos by Joel McNeece