Rams advance in region tournament, secure berth in North playoffs
The Vardaman Rams rallied from a halftime deficit to defeat Hamilton 54-47 in the Region 6-1A tournament at West Lowndes Tuesday night.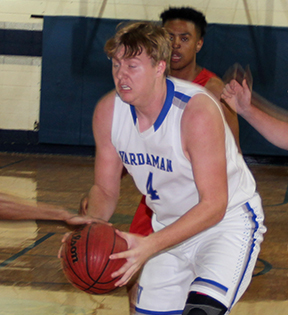 Vardaman's victory advances them to the region semifinals where they will face West Lowndes Thursday at 4:30 p.m. A win in that game would secure a home playoff game next week in the North playoffs. A loss Thursday would mean they will be on the road next week.
The Lady Rams will begin region tournament action Thursday at 3 p.m. against Nanih Waiya who defeated Noxapater in the opening round. The Lady Rams will need a win Thursday to secure a home playoff game next Monday.