Both the girls' and boys' Vardaman High School soccer teams split their opening matches of the 2020-21 season at Pontotoc and Ripley.
The Lady Rams earned a 4-3 victory in a shootout at Ripley on a rainy night. The game remained scoreless throughout regulation and was forced to go into a penalty kick shootout to find the winner.
"We were missing some key starters in this game and yet everyone stepped up and gave tremendous effort," Coach Joel McNeece said. "Every player in attendance saw time on the field and contributed to a great win."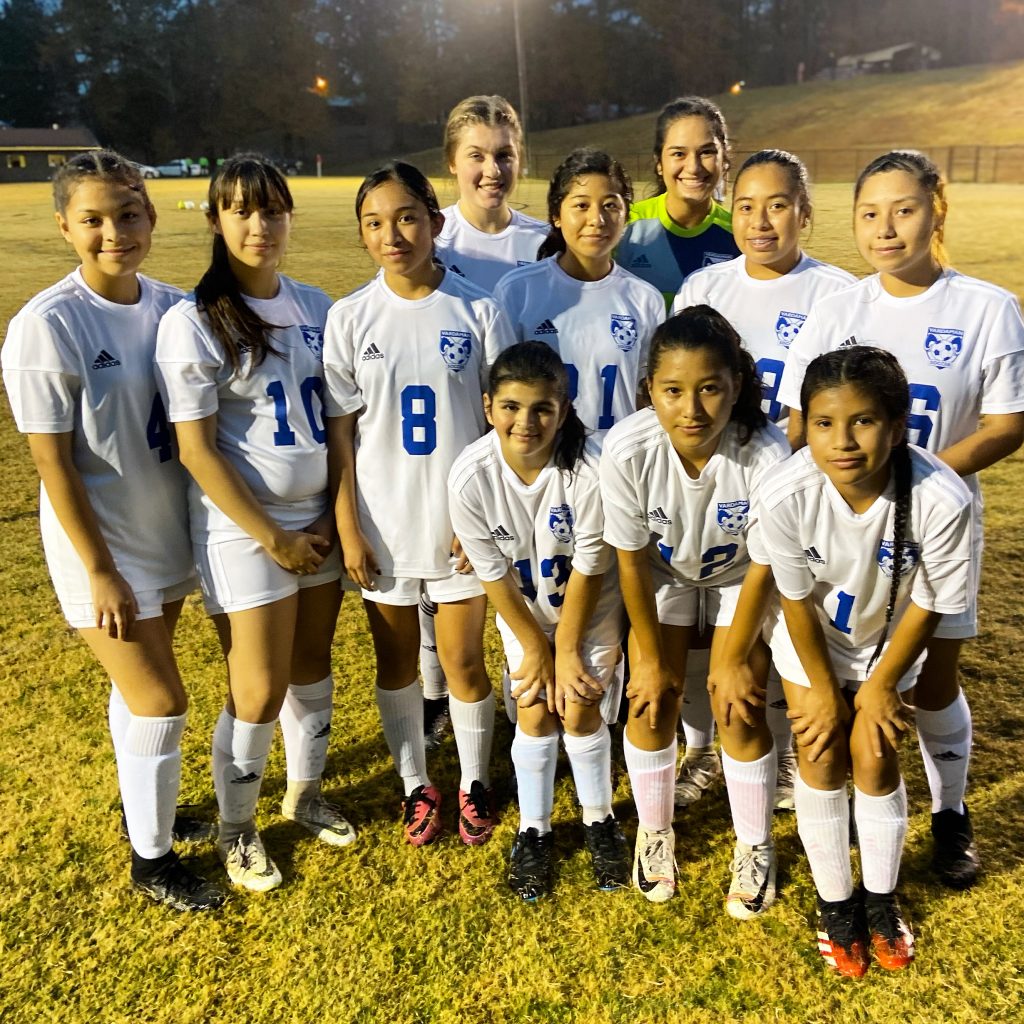 Arasely Gonzalez, Lesly Hernandez, Gabby Torres and Yocelyn Hernandez each scored in the shootout and Lady Ram Goalkeeper Cristal Solis saved two shots from Ripley players to preserve the win.
The Lady Rams fell 5-1 previously at Pontotoc with Arasely Gonzalez scoring for Vardaman.
"We started strong in this game getting out to a 1-0 lead and then gradually ran out of gas in the end," McNeece said. "We recognized our conditioning wasn't where it needs to be, but the effort was wonderful."
The Rams defeated Pontotoc 3-0 with Leo Lopez, Estevan Soto and Juan Medrano each scoring goals.
"We played without a few starters who were still involved with football but received great support from our bench in stepping up and filling those voids," McNeece said.
Chilano Rios earned the shutout in his first ever start in goal.
"Can't say enough for Chilano's play and the great work of our backs (Ivan Gonzalez, Jose Pachecano, Alan Bejarano and Victor Bejarano)," McNeece said.
The Rams fell at Ripley in an overtime penalty shootout that took nine rounds to decide.
Kevin Johnson scored both Vardaman goals in regulation. Shootout scorers were Nelly Soto, Victor Bejarano, Estevan Soto, Daniel Murillo, and Alan Bejarano.
"Ripley is an outstanding team and to be trailing them 2-0 at the half and rally to tie and force a shootout showed great character from our guys," McNeece said. "We didn't execute on the PKs as well as we should have, but I came away from that game very encouraged with our level of play overall and potential moving forward."
Vardaman was scheduled to play at Lafayette County Monday night, but that game was cancelled after Lafayette suspended all sports until after Thanksgiving due to COVID-19 concerns at their school.