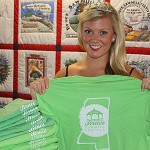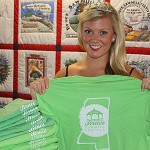 Sawmill Queen Tea will be Sunday, Apr. 12 at 2 p.m. at the home of Ginger Gore, 39 CR 151, Bruce.
The queen position is open to all junior and seniors girls from Bruce High School or Calhoun Academy who live in Bruce or the outskirts of Bruce.
Girls should wear Sunday attire. Candidates will be interviewed by out of town judges, and part of the interview will be questions about the town of Bruce.
There is no fee to enter. The queen will receive a scholarship. Applications are available at BHS and CA>
This year, a Sawmill Court will presented at the Festival for all girls who participate in the tea.